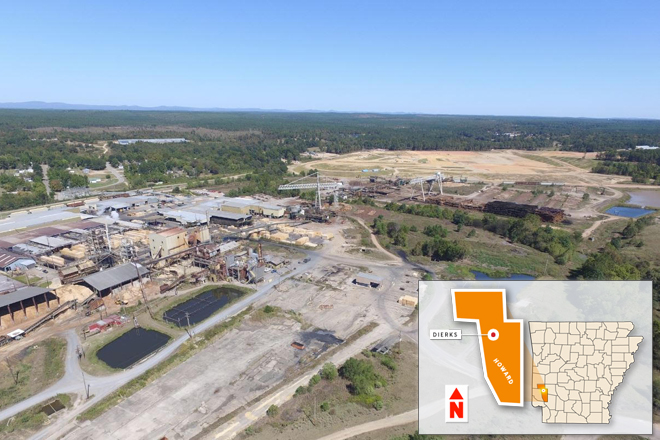 One of the oldest sawmill operations in the state is undergoing a $190 million rebirth at its historic southwest Arkansas home. Site preparation for the new Weyerhaeuser complex at Dierks (Howard County) is winding down as the project shifts into a new phase of construction.
"We're in the process of setting up the concrete batch plant," said Scott Copas, president and CEO of Little Rock's Baldwin & Shell Construction Co. "We'll be starting work toward the end of the month."
The new facility will have an annual production capacity of 387 million board feet, 25 percent more than current capabilities.
A joint venture of Baldwin & Shell and Bass Commercial Concrete LLC of Little Rock will oversee the production and pouring of 40,000 cubic yards of concrete during the next 16-18 months.
The new sawmill will adjoin the east side of the current location, where lumber production has occurred continuously for more than 100 years. The old facility will continue production on the west side of Holly Creek until the new one is fully operational.
Weyerhaeuser employs about 250 at the Dierks complex, which generates jobs for scores of loggers who cut and transport timber to supply the sawmill.
Four drying kilns will be the first piece of the new complex to come on line. The old facility will be demolished in phases, just as the new one is built in phases.
View entire article on Arkansas Business here.
To discuss commercial mortgage financing needs contact Liberty Realty Capital here.