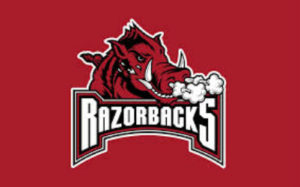 Shandong Sun Paper Industry of China has selected Arkadelphia (Clark County) for a pulp mill plant that will cost between $1 billion and $1.3 billion to build, employ 250 people directly and have an economic impact of up to $100 million a year in the timberlands of south Arkansas.
Gov. Asa Hutchinson and the company's founder and chairman, Hongxin Li, announced the finalization of a memorandum of understanding (PDF) during a news conference at the state Capitol.
Li said the bio-refinery would also result in 2,000 construction jobs over the two-and-a-half year construction period and about 1,000 indirect jobs.
When it begins operation, the plant will process at least 400 truckloads of small timber per day, which local officials said will generate at least $28 million a year in income for owners of timberland in the area. Sun Paper will provide a new market for small trees that must be thinned from around trees grown for lumber, Sen. Bruce Maloch, D-Magnolia, said.
The average salary for the 250 permanent workers at the Sun Paper plant will be $52,000, according to the memorandum. But locals think it could be as high as $60,000.
As many as 1,000 additional jobs in the timber industry are expected to be created in order to supply the mill.
The plant will begin construction in the Clark County Industrial Park, about five miles south of Arkadelphia near Gum Springs, in the first half of next year, with an eye toward a late 2019 production start.
It will be Sun Paper's first plant in North America.
The company behind the long-planned paper plant had signed a letter of intent with the Republican governor and the Arkansas Economic Development Commission in November to study building the operation. The company considered sites in Camden and Crossett, as well as in Mississippi.
Read entire article in Arkansas Business Journal
To find out more about mortgage financing in Arkansas contact Liberty Realty Capital.