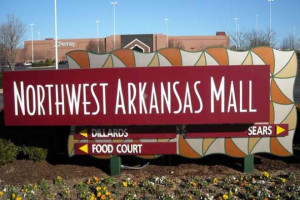 A trio of New York investors bought the Northwest Arkansas Mall in Fayetteville for $39.5 million.
The three groups are based in Great Neck, New York, and each purchased a percentage of the 820,000-SF mall. Namdar Realty Group, through NW Arkansas Mall Realty LLC, bought 47.5 percent, as did CH Capital Group through NW Arkansas CH LLC. Mason Asset Management, through NW Arkansas Nassim LLC, bought the remaining 5 percent.
Financing
Israel Discount Bank of New York funded the purchase with a loan of $29.6 million. 4201 North Shiloh Drive Holdings LLC, an affiliate of CW Capital Asset Management LLC of Bethesda, Maryland, was the seller.
CW Capital obtained the property in lieu of foreclosure in September 2011 from Midwest Mall Properties LLC, an investment group of John Flake, Doyle Rogers and Sam Mathias. MMP had purchased the Fayetteville mall and malls in Colorado Springs and Oklahoma City for $322.8 million in 2006; it surrendered the Oklahoma City mall in 2009 and Colorado Springs mall in September 2011.
View entire article at Arkansas Business online here.
To discuss commercial mortgage financing in Arkansas needs contact Liberty Realty Capital Group.