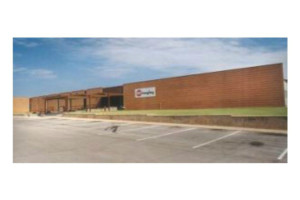 Investors are diving into the U.S. industrial market, chasing after a property type that's having one of its best recovery cycles on record because of the never-ending need for more e-commerce distribution space. However, with strong performance come higher prices, a trend that's pushed some firms out of the market and may eventually shrink yields if demand cools down.
the Industrial Boom
Last year the U.S. industrial sector registered net absorption of 238.6 million sq. ft., a high water mark for the sector for net absorption gains, according to a recent report from real estate services firm Cushman & Wakefield. Further, the national vacancy rate dropped for the 23rd consecutive quarter in the last three months of 2015, to about 7 percent, the longest streak of net occupancy growth in more than two decades.
The national development pipeline remains strong, with 180.5 million sq. ft. under construction, and 172.4 million sq. ft. delivered in 2015, according to an official statement from Jason Tolliver, head of industrial research for the Americas at Cushman. Supply still isn't catching up with demand, he noted.
"Based on active tenant requirements, an indicator of future leasing velocity, there is a robust pipeline of pent-up demand," Tolliver said. "With current and projected demand from active tenant requirements double the amount of speculative construction now under way, demand will likely exceed supply for at least one more year as domestic fundamentals and industrial occupancy drivers remain strong."
However, costs to buy land and build are rising quickly. While lease rates are climbing now, demand is expected to peak by the end of the year. Next year, investor sentiment may turn sour as margins shrink.
Some firms are getting out at the top of the market. The 61-year-old Alter Group, which made millions in the 1980s and 90s through its business park developments and industrial holdings in Chicago, Phoenix and Atlanta, has decided to pull the plug on its industrial offerings and instead focus on office properties, along with shortening its name to just Alter. Richard Gatto, executive vice president of Alter, says that while the family business has turned more toward office development and ownership in the past 15 years, the company also saw the writing on the wall for industrial competition.
View entire article in National Real Estate Investor.
To discuss commercial mortgage financing needs contact Liberty Realty Capital Group.