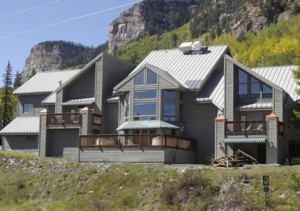 Commercial real estate investors often need alternative financing that does not conform to the standard bank or institutional lender profile. While a handful of institutional lenders do provide bridge or mezzanine financing, the majority are small private firms called hard money lenders.
Bridge Loans
Bridge loans are short term loans that are used for acquiring and renovating or repositioning a property. Typically these require personal guarantees of the borrower unless they are very low loan to value.
Mezzanine Loans
Mezzanine or mezz debt is used to finance a gap between the first mortgage loan and the equity amount contributed by the borrower. Assuming a 75% loan to value first mortgage, a mezzanine lender might provide 10%-15% of the remaining funding with the equity investor providing 10% -15%. Mezzanine debt has higher rates that often include an equity participation or some other type of return enhancement.
Business and Project Financing
Liberty also works with a number of lenders that provide financing for businesses or for individual projects or equipment financing. This may include nonbank SBA lenders for small business financing, leasing companies for equipment finance or private money lenders that can provide financing outside of traditional bank options.
To discuss mezzanine bridge or other types of commercial mortgage financing contact Liberty here.