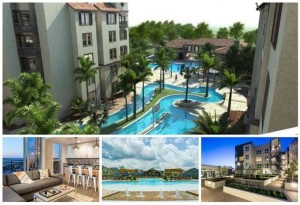 There's no doubt that now is an interesting time in the mortgage market for multifamily assets located in secondary locations, brimming with potential, promise and uncertainty. With cap rates compressed in the majority of primary markets located in coastal cities across the U.S., many of the industry's largest players are turning to secondary markets for opportunities to purchase properties with higher growth, and therefore yield potential. This is driving aggressive capital activity in these markets and resulting in upward pressure on multifamily rental rates.
These trends are resulting in significant growth potential across properties located in secondary markets that have been tempered by other large-scale market factors in the GSE and commercial spaces as the industry determines its "new normal" and adapts to the changes being brought about by the global economy and investment activity.
The secondary mortgage market today—promise through the shifts
While the demand for mortgages against properties in secondary locations has experienced strong growth over the past four years, key aspects of its character are experiencing historic shifts. One of the best examples of this is within the central region of the country, in cities like Oklahoma City, Okla., and secondary markets throughout Texas, where the availability of capital has been very strong because of the growth of the oil and gas industries. As those employment markets have grown weaker as a result of falling oil and gas prices worldwide, the mortgage market outlook in those areas is also waning, requiring a more conservative investment approach and allowing other previously less attractive secondary markets to take center stage.
View entire article in National Real Estate Investor
To find out more about our multifamily financing visit Liberty Realty Capital here.