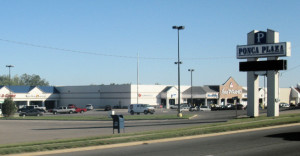 Ponca Plaza Shopping Center
Originated first mortgage financing on a grocery anchored shopping center located on overlapping ground leases.
Mini Storage Portfolio
Refinance of portfolio of mini storage properties located in Kansas, Colorado and Texas.
Willow Springs Ranch
Refinance of 50,000 acre ranch located in Socorro, NM
Walgreens Store
Permenant financing for Walgreens store located in Tulsa, Oklahoma.
Remote Metering Company
Assisted in venture funding for remote metering company.

Note Sale
Arranged sale of portfolio of loans secured by liens to swimming pool company.