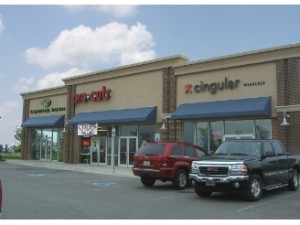 Loan programs for small commercial real estate properties can include Small Business Administration (SBA) loans for owner occupied properties, CMBS securitized loans for investor owned properties and private money lenders for mezzanine and bridge financing. In addition some institutional lenders also have loan programs for smaller multifamily loans as well.
Small commercial real estate loan programs typically involve simplified financing guidelines for commercial mortgages with minimums in the $500,000 to $1 million range and maximums typically around $5 million.
Small commercial mortgage financing programs may vary depending on property type, state, population, economic conditions, exposure, and other variables that may negatively influence risk.
Loan Terms:
Amortization: Can range from 15 to 30 years depending on age and condition of property.
Loan Term: Typically range from 3 to 10 years.
Interest Rate: Fixed rate based on a spread over treasury rate or adjustable. Spreads can vary depending on property type, borrower credit and other factors.
Loan to Value: Maximum usually 70% to 75%, lower in some cases depending on property type, age, and other factors.
Recourse: Small loan programs usually require personal guarantee of borrower. Some CMBS programs do have nonrecourse options.
Other factors: Some lenders focus on borrowers with higher credit and property types that are not special use in nature. Other lenders will consider loans outside of those parameters but will offset that with higher interest rates and lower loan to values.
Eligible Property Types
• Office Building
• Multifamily 5 Plus Units
• Bed and Breakfast
• Mobile Home Park
• Retail – Shopping – Out Parcel
• Office Condominiums
• Sales Distribution
• Medical/Dental Office
• Auto Repair
• Health Care
• RV Park
• Self Storage
• Automotive
• Flagged and Non-Flagged Hospitality
• Mixed-Use Commercial/Residential
• Light Industrial
• Professional Centers
• Restaurant
• Convenience Store (No Gas)
• Strip Center
• Funeral Home
To find out more about commercial real estate financing contact
Liberty here.